Combat money matters with student work!
The school year is starting once again in September, but for many, starting school also means they have to find students work to cover the costs of education and living in a big city. However, this doesn't necessarily have to be a struggle, there are many opportunities to work while attending university. Let's see why working while studying is worth it and how the extra income can help you!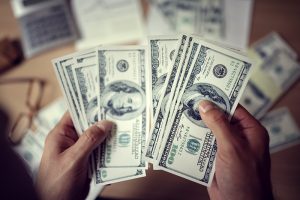 MONEY MATTERS
Many people are fortunate enough to be fully supported by their parents even after the age of 18, but this isn't the case with most students, so they have to start supporting themselves. "Unfortunately, it's still common in public discourse that anyone who needs to work while attending university is stigmatized as a poor kid. This isn't the case at all. With rent and tuition fees being so high, students with all kinds of backgrounds come to us if they need their own income while attending university," – said Szabolcs Másody, marketing director of the MŰISZ School Co-operative. So, what are the things that can increase the expanses of a student?
Tuition Fee
Fortunately, this doesn't affect many people because of the government grants, but those who pay tuition fees have to spend hundreds of thousands every semester. The good news, however, is that the cost of many programs can be easily covered by working an ordinary, long-term student job for 1000 Ft/hour. If you work while attending university, you don't have to take out student loans and can go out into the world without a loan weighing down on your shoulders.
Accommodation
This is another huge, recurring expanse in a student's life. Today, on average, a room in Budapest costs 65 thousand forints, and another 10-15 thousand goes for utilities. Whichever way you look at it, this is an enormous amount, the monthly student loan or most scholarships won't be enough to cover it, and only a few parents can afford to pay for their child's accommodation while also supporting them on a minimum wage. However, with the average student salary this isn't an unaffordable price, on the contrary. You can take the pressure off your parents' shoulders by paying the whole of your rent, so you can use the money you get from them to support your livelihood.
Recreation
We tend not to include small things in our calculations like "just a drink with guys" or "random movie and ice cream with the girls," though such little things can add up remarkably by the end of the month. At the same time, giving them up is not worth it either, as recreation and freetime activities provide the best memories of the school-days. If you take on a shift as a student worker during your free time, you don't have to worry about having enough money to get popcorn in the cinema.
Traveling
It's a huge cliché, but it's true that in this digital world, we are no longer collecting objects but experiences to be happy. It's nice to be a university student or college student because for the first time, you can experience what it's like to see a world when you're not on a family vacation, but something much more relaxing with your friends, your partner, or just by yourself. You have the most freedom during these years, take advantage of it! And the good news is that with the current low-cost airfares and hostel prices, you don't even have to work hard to get it all done.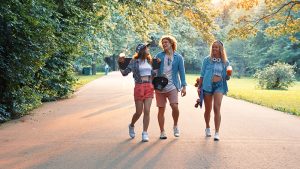 Clothing
Another thing on the list of calculations that we tend to forget. If you just need new winter boots, a coat or jeans for the upcoming colder season (and let's say you don't want the cheapest ones), though it's not much, it may be hard to save up for it or get the money elsewhere.
CAREER OPPORTUNITY
The MŰISZ School Co-operative strives to make students think of them not only as an employment company, but as a first step in their careers. That's why they developed connections with more and more domestic and international companies. This allows students to work in the most prestigious places during university, and not just in the simplest of positions. The website offers a lot of professional positions that require higher education and responsibility. IT technicians, engineers, marketers, HR-students and economists are sure to find challenging, exciting jobs. And they can work at companies like Hungarian Telekom, Vodafone, Avis, British Telecom or Continental.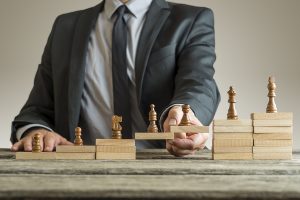 YOU'RE FREE IN THE SUMMER
Many use the summer break to earn the costs needed for the school year, but if your studies allow, you can also do the exact opposite. If you make enough money during the school year, you are completely free in the summer! Sometimes it can be hard to juggle work, school and your personal life, but listen, 2-3 months of doing nothing and partying is an amazing thing in the best years of your life. If you have the chance, take it!
If you'd like to apply for student work, you can browse the job offers of MŰISZ right here!